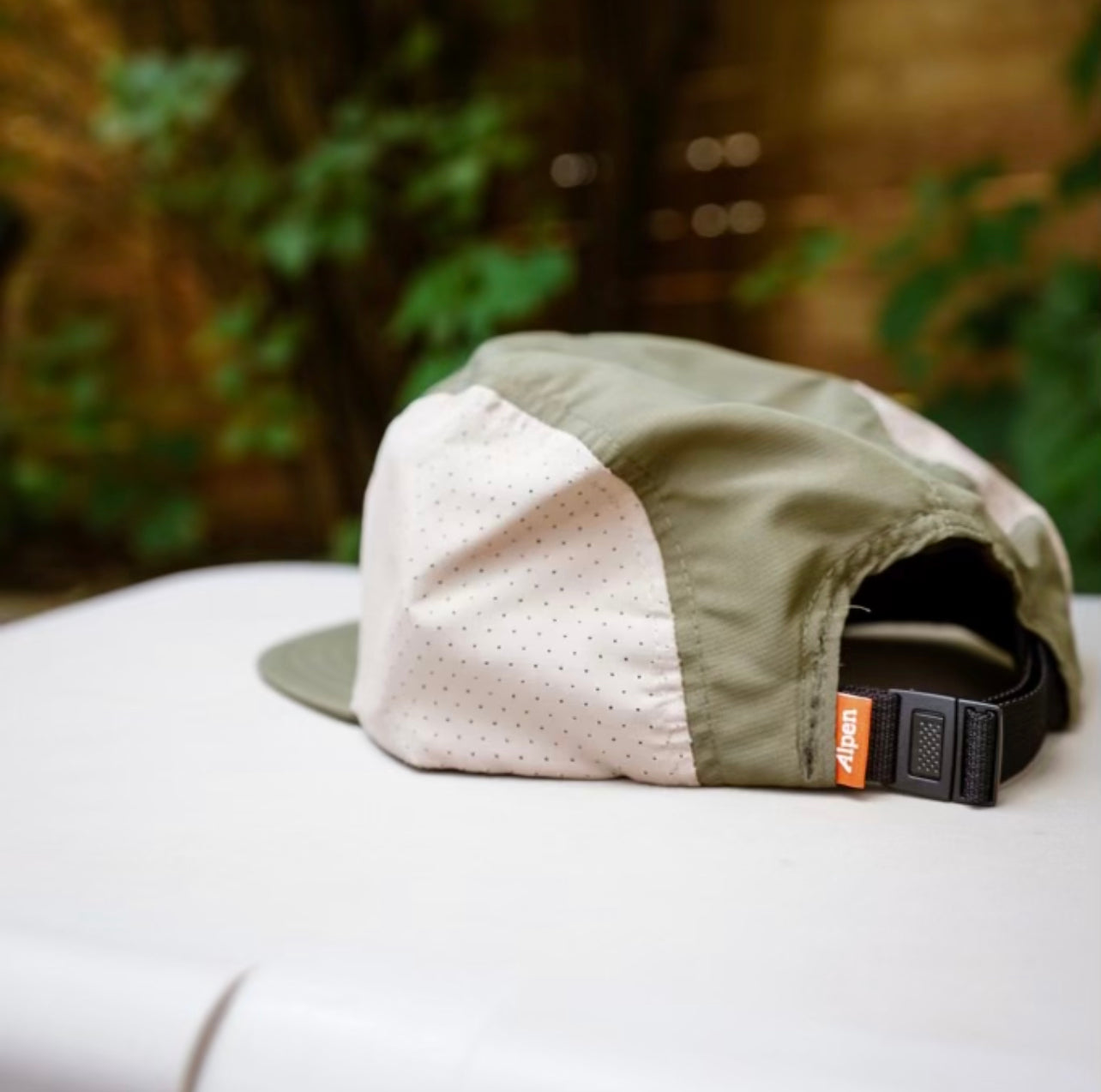 Our most requested restock to date. The beloved trail hat. 
The ultimate adventure hat. A soft, stretchy fit that moves with you on the trail. This runners hat was designed using two high quality tech materials: the front panel is a breathable, mid-weight ripstop that is both rugged and refined. The bucket is shaped by a trifecta of performance features; lightweight, moisture wicking and SPF 30 sun protection. The ventilating perforations add superior breathability and cooling to the mix.
Mesh-backed yet durable. Framed by our slogan and the Alpen mountains in the center - find the the trail with one of these.